Picking out the best EA review course to help you study for the EA exam is your first major step to becoming an enrolled agent.
Just like any other professional examination, the EA test is tough. The exam is solely based on testing your understanding of tax-related laws. The EA exam aims at helping you get familiar with real-life scenarios, and being able to think under pressure.
This questioning comes in the different forms of multiple choice. There are the direct questions, incomplete sentences, as well as those that require to pick out exceptions amongst some options.
Passing the EA exam is easy once you have obtained mastery of the every subject in the syllabus. There are different courses that help you gain mastery of this exam. We've researched the most popular EA exam study guides and made a helpful list of the top-rated study materials that you should consider.
Let's look at the top-rate EA review guides, so you can decide which one fits your learning style and will help you pass the exam.
---
Top 5 Best Enrolled Agent Exam Review Courses
Here is a list of the best EA exam review courses to help you pass the IRS Enrolled Agent exam on your first try:
---
Surgent EA Review
Surgent EA review is one of the cheapest course out there. It is designed with those on a tight budget, in mind. The course provides you with lots of materials, and if you are ready to go for the ultimate study, you can simply pay more. The course also makes use of the adaptive learning technology. This helps you make the most of the numerous practice questions in the course.
Once you are self-motivated, you can make the most of this course. The course ensures efficiency and simplicity, so you can focus on studying.
Pros
The course features an adaptive learning software
The course comes with a 14-day trial
The design is intuitive and very easy to use
The course comes at a very low cost
There are numerous test questions to work with
Cons
You can't enjoy the course offline
Who is it for?
You should consider this course if
You are self-motivated, and need a program tailored to your needs.
---
Gleim EA Exam Review
The Gleim EA review course comes with a number of features – typical of Gleim. One of the major selling points of Gleim EA is that each student gets a personal counselor. This enables you as a student to have a better experience. The course also provides you with materials, which you can study along the tests. The large question back of the Gleim EA review is built on the SmartAdapt technology.
In this question bank, there are real questions that have been asked in previous exams. The tests in this course are designed to be a simulation of the real exam.
Pros
Each student gets a counselor
The course is comprehensive
You can customize the course to your knowledge needs
The course features performance analysis technology
Cons
There are no video lectures in this course
Who is it for?
This is for you if
You are in search of a more personalized attention.
---
Fast Forward Academy EA Review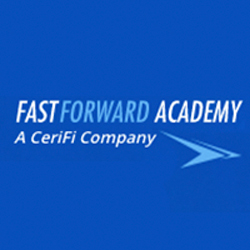 Fast Forward Academy EA review is one of the most intuitive course for EA exam. Not only is the course intuitive, it is also very easy to use. The value for money on this course is astounding. This course is designed to detect your weak points. This is achieved by the quick graphic design test where you are to pick answers. This forms an estimation of your understanding of the concepts.
There is no reward for this, but it takes into account your confidence with every guess. Once you start the course, you are exposed to a large array of practice questions. The course, unlike several others, offer video lectures up to about 10 hours.
Pros
You get immense value for money
The course comes with ample amount of video lectures
The course has a very large test bank
The course is personalized to help you focus on your weak spots
The course provides you with analytical tools to measure performance
Cons
The testing condition in this course is not a simulation of what you'd experience on the exam day
Who is it for?
You should take this course if
You need a course with video lessons
You are a beginner who would need better understanding of concepts
---
Lambers EA Review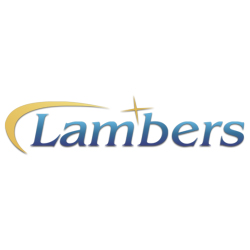 With over 50 years of experience in providing exam review solutions to students, Lambers EA review is one of your go-to firm. This course focuses on what is actually important. There are three cores to the functionality of their course – the software, video and the flashcards. Another measure they took to making things easy for students is that you can purchase each part of the course individually. You simply need to buy the part that corresponds to the exam you are looking forward to taking.
Lambers EA exam is always updated, and keeps you up with what's important as soon as it's emerging. The study plan they provide you with cover several aspects of tax forms. This is to ensure that students are well grounded in that area. Tax forms is one of the intensely tested concept in the EA exam.
Pros
Provision of numerous study materials
Lambers offers student a money-back guarantee on the EA exam review course
The course is always updated with new and trendy topics
The course makes use of cutting edge software to bring about efficiency in study for the student
Cons
There is a deficiency in the creation of video content
Who is it for?
This course is for you if
You would love to purchase a course that covers just a part of the EA exam
---
WiseGuides EA Exam Review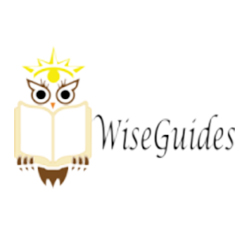 WiseGuides EA review course has been a major influence in the financial industry for over two decades. They have created several educational materials, and have ensured that students are properly groomed.
The WiseGuides EA course is NAEA approved with thousands of practice questions. You have access to the course for a lifetime.
Pros
It comes at a very low price of $79 per material
The course comes with a money-back guarantee
You have an unlimited access to the practice exams and lessons
The course leverages on flashcards to help with the memorization of facts
The course comes with numerous practice questions
Cons
The course still uses an outdated technology, which may result in frequent lags.
Who is it for?
You should take this course if
You need a great course at a very affordable price.
---
Frequently Asked EA Exam Questions
Here are a few of the most commonly asked questions about the EA exam.
How Much Does an EA Exam Review Course Cost?
The average EA review course costs between $350-$750 depending on the detail of the study materials and length of the study guide. EA exam prep courses are some of the most affordable out of any of the professional accounting exams.
---
Do I need an EA Review Course?
Due to the length of the EA exam and the technical tax and legal topics covered in the multiple-choice questions, yes you will likely need an EA review course study guide in order to pass the enrolled agent exam. It's a tough test and the only way to memorize all of the concepts covered is to get a complete study course.
---
What to look for when in this type of course?
When choosing which EA exam course to get, you need to think about your learning style. Think about how you learn best and get a course that has those features.
When taking any course for your EA exam, it needs to be one that can ensure effectiveness. Most courses don't use video lessons. Hence, the course needs to be one that aids your efficiency in study
---
What is the best EA exam course for beginners?
As a beginner, it is best you go for the Fast Forward Academy EA exam review. This is because it comes with video lectures.
---
What is the EA Exam?
Officially known as the Special Enrollment Examination, the EA exam a three-part test carried out on behalf of the internal revenue service. Candidates take each of the parts separately, with each coming at three and half hours for 100 questions.
Upon the successful completion of these parts, you become a certified Enrolled Agent. The first part of this exam is the "individuals", which test you on the various tax structures related to individuals.
This is followed by "Businesses" which explores the framework of tax around businesses. The third part is then "representation", which explores the processes involved.